Locolla currently is the unique operator of shared-bike (called locobike) in HK and serves hk citizens by good quality shared-bike rental service since Oct 2017. Till early 2022, the number of registered users is already over 330,000+.
Vision

: To be the Global Green Mobility Service Provider to Co-build Green Smart Cities.
Mission

: To provide cost-effective AIoT-based Green mobility solution and service to drive green mobility adoption in the world.
Value

: To offer patented AIoT technologies to global shared-mobility operators to support scale up operation and large scale shared-mobility solution to achieve SDG11 faster and more efficient.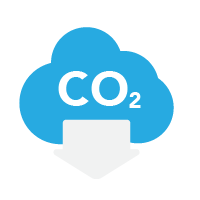 Low carbon travel
Reduce urban carbon emissions. Do your part to protect the environment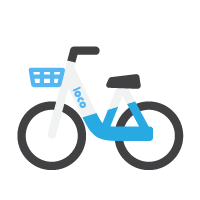 City walking
It's better to ride a bike in traffic. Reduce traffic congestion together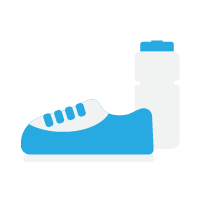 Community to explore
Go to every corner of the community. See a different landscape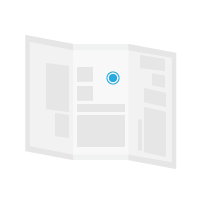 Leisure sports
Incorporate sports into your life. Feel fresh and healthy every day
The top 5% Shared-bike operator in the world, locobike offers over 5000 shared-bikes for hk citizen. 
Since locobike service launching from 2017, locobike members is over 336,000 and served over 5M trips. Since 2021, Locobike becomes unique shared-bike operator in HK to support Green Mobility and won HKICT Silver Award (Smart Transportation) to support Smart City Blueprint development in HK.
Year 2017
Locolla launched first 200 locobikes in Tai Po and obtained 20k registered users within 3 months
Year 2018
By adding 1300 more locobikes in Feb, 2018 and 1500 more locobikes in Sept, 2018, locolla offered total 3k locobikes in HK
Year 2019
In Jan, 2019, number of register users reached 60k.
Year 2020
In Jan, 2019, number of register users reached 120k.
Year2021
In July, 2021, locolla kicked start the digitalization of the operation and R&D project for locoLIFE app. In Dec, 2021, number of the registered users reached 300K
Year 2022
In Jan 2022, locobike signed as the only operator of the electric-assisted bike trial scheme between HKSTP and University station. Then in Aug, 2022, CEDD launched the shared-bike in Central-Wan Chai waterfront which is operated by locobike. And by end of Nov, 2022, the total locobike serving HK reaches 5,000+ already.
Ken Ching, BEng HKUST, MSc HKUST, PhD Candidate CityU EE
is a serial entrepreneur working on Smart Mobility, IoT, eCommerce, Catering and Digital Signing technology. Prior to his entrepreneurial journey in 2014, Ken was a founding eBay eCG(Asia Pacific) Engineer. Over 10 years exceptional track records with Multinational Company (MNC) IT solutions in eCommerce, transportation, internet security, public sector and catering industries. In 2017, Ken Launch locobike service in HK to provide shared-bike rental service to enable green mobility solution for supporting HK Smart City Blueprint 2.0.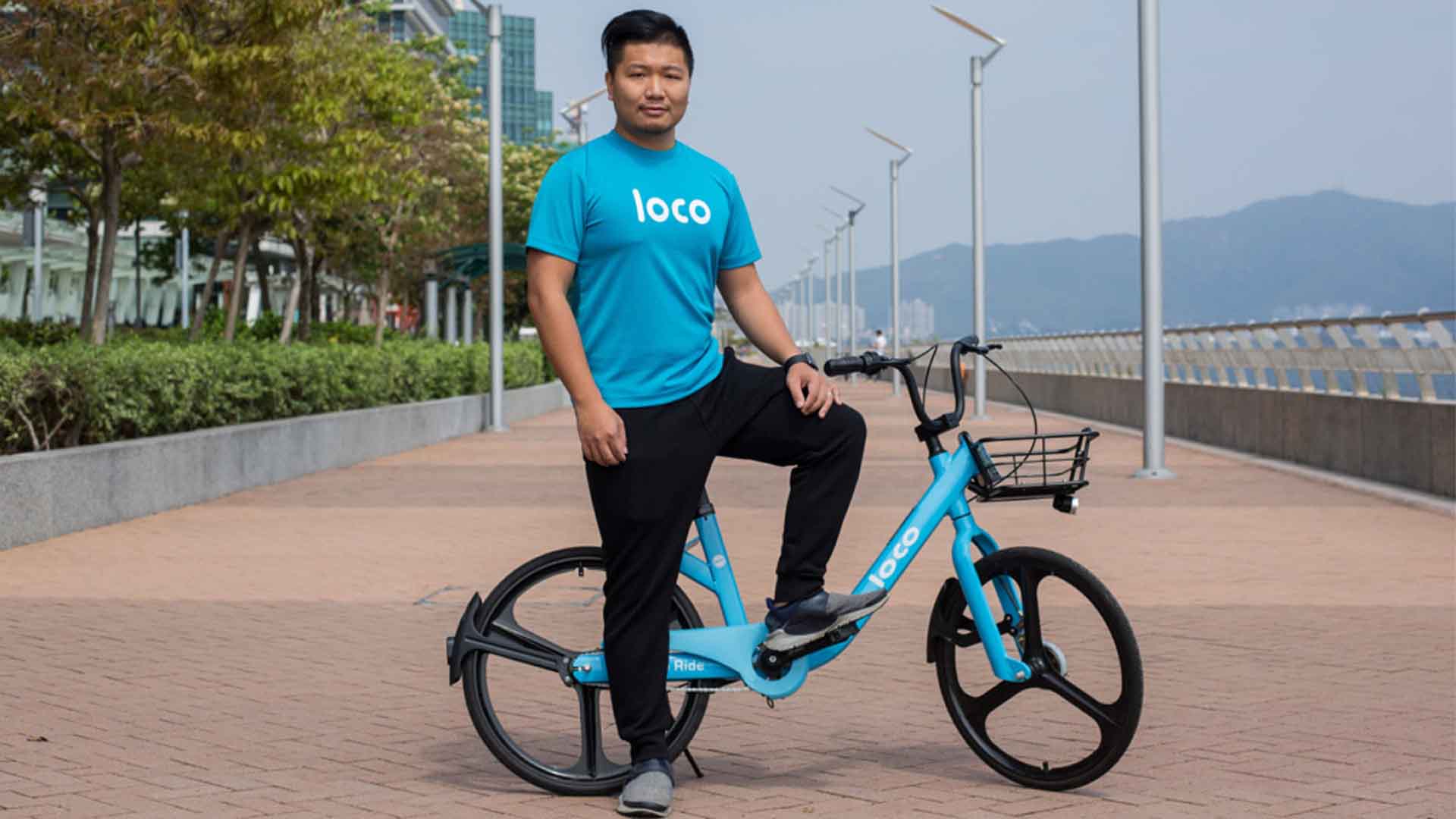 Experience and passionate team
After five years operation, locobike team overcame many different challenges including licencing, competitors, pandemic, and fast growing expansion. Now the team is ready for serving more districts in HK with better technologies such as geofencing and electric-assisting bike etc.
We are now recruiting passionate teammates to join us. If you are interested the following post, pls feel free to send your CV and application to hr@locolla.com